Are you a sophisticated bettor that loves Formula 1?
Most savvy F1 bettors are aware of the two common types of Formula 1 betting:
1) Driver outright bets – picking a driver to win the Drivers Championship
2) Team outright bets – picking a team to win the Constructors Championship
These two markets are available throughout the F1 season.
Bettors can also bet on each of the 21 Grand Prix races during the 2019 F1 season. For each race, bettors can pick a driver to win. Individual race markets are more frequent and offer greater opportunity for smart sports bettors.
However, if you're an F1 fanatic like us, you know that a small percentage of teams and drivers have any real shot of winning a given race, let alone the whole championship. This makes it tough for fans of the less dominant teams or drivers to bet, and restricts sophisticated F1 bettors from using their knowledge to their advantage.
Head-to-head Formula 1 betting is the solution. It offers the most value and opportunities for sophisticated F1 bettors. This F1 betting guide will help you identify which head-to-head betting opportunities are the smartest picks.
Why head-to-head F1 Betting? 
The issue with betting on a driver to win an individual race is that your options are limited. For any given race, there are only 4 to 5 cars that could potentially win. This totally ignores the excitement of the midfield, and makes it impossible to benefit betting wise from the knowledge of these drivers.
Let's be real. If you're an F1 bettor picking who is going to win a race, you've probably only been betting on if Lewis Hamilton will win or not. 
F1 head-to-head betting allows you to bet on who you think will perform better on a given race between two drivers.
Believe that Pierre Gasly, driving to keep his seat, is finally going to beat his superstar teammate Max Verstappen this weekend? Bet on it.
Feel that Charles Leclerc and Ferrari's power edge will help him challenge Valtteri Bottas's Mercedes at Silverstone? Bet on it.
Follow Renault closely and know that Daniel Ricciardo will be on the better tire strategy than Niko Hulkenberg? Bet on it.
Think that Lewis Hamilton is going to lose his home Grand Prix, that also happens to be less than a 30 minute drive from the Mercedes F1 team factory? Maybe don't bet on it.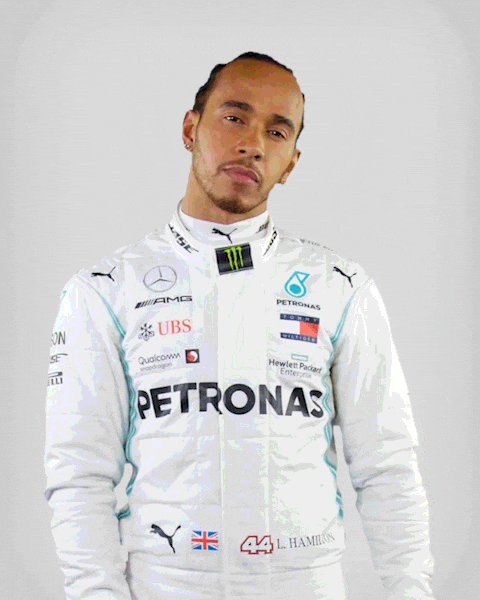 All of these bets are only possible with head-to-head F1 betting and offer more options and value than betting on race winners.

How to Bet on F1 Racing Head-to-Head
Here's what you need to know to identify the best head-to-head F1 bets.
Use Free Practice Times 
Races typically have practice sessions on Thursday and Friday, qualifying on Saturday, and the race on Sunday. 
During practice, drivers are trying to get a feel for the track and gather live data for mechanics to make last-second adjustments to the car before race day. However, the times they put up in practice often indicate how the car is performing at the track. 
For example, Haas's dreadful weekend at the Canadian Grand Prix could have been predicted by slow practices times. During Friday's final practice both Haas drivers posted times there closer to serial bottom dweller Williams than pole setter Mercedes. 
The fastest lap times put up by each driver during practice and qualifying are available live on formula1.com, and a sharp bettor can use this data to their advantage.
Listen to driver quotes
Drivers know the car and track better than anyone. They need to be in perfect harmony with the car and have an almost dancers rhythm going around the track. So when drivers comment about a certain track or how the car performed in practice/qualifying it is smart to listen, as that can be a great indicator as to how they are going to perform on race day.
At last week's Austrian Grand Prix, where Max Verstappen claimed victory he was quoted on Saturday before the race saying "I'm actually really happy at the moment. The whole weekend, the upgrades we brought with us, the car seems to be working better so I'm really happy."
Keep an eye out for interviews where drivers discuss the car and give their thoughts on the upcoming race, they often give great inside knowledge that many bettors don't pick up on.
Factor in the track
Each track fits the eye or driving style of each driver differently, and when you are approaching a corner at 380 km/h it is helpful to feel comfortable with the track.
For example, Lewis Hamilton has won four of the last five British Grand Prix at Silverstone, coming 2nd in his one loss. It's evident that he is very comfortable with the English race track, which fits his late cornering driving style. On the other hand, Hamilton has finished 4th or worse in his last three Austrian Grand Prix, which means that Austria would be a good race to fade the legendary driver in.  
F1 on SportX
SportX is proud to be one of the few betting sites that offers head-to-head betting on F1. We typically offer 10-15 F1 matchups, and let the market determine the odds!
If you would like to see any specific driver pairings that haven't been added already, please join our Discord chat and let us know who you want to see head-to-head .
About SportX
SportX is the world's best crypto sports betting exchange, where users bet peer-to-peer against other bettors. Built on Ethereum and powered by Dai, SportX is a decentralized sports betting exchange that always places its users first. To learn more, visit SportX and click Get Started.